2019-11-30
Children Within plays at Progress 15
2019-11-28
New single - The Human Legacy
Release of new single "The Human Legacy" on Spotify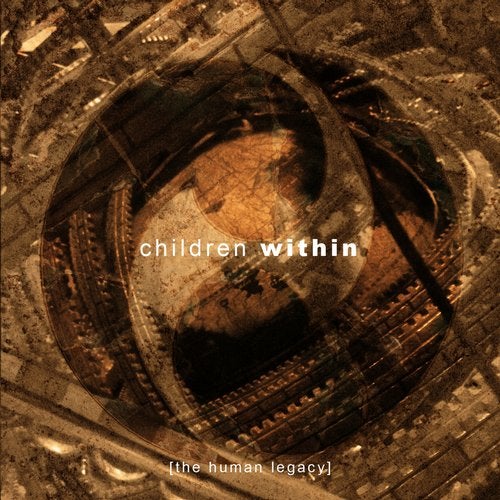 2019-05-24
80's evening at PlanB in Tranås
Playing live with Lovers of Valdaro at PlanB in Tranås


2018-04-05
Children Within discussed in podcast "Blå Måndag"
Children Within discussed in podcast "Blå Måndag" - episode 22, Priest.


2015-04-25
New homepage released
Finally a new updated homepage is released. Here a lot of old material has been collected. This will be the future platform for Children Within.


2014-11-26
New compilation: Progress productions 10 years anniversary compilation
Progress Productions from Sweden has over the last decade grown to become the biggest alternative label in Scandinavia and has received the title: THE QUALITY label. Always considering every release carefully and never compromising with quality they have built up a following in the scene with artist such as Children Within, Necro Facility, Cryo, Kite, Henric de la Cour, Red Cell, Sturm Cafe and SPARK!, just to name a few found in their rooster.

Now the time has come to celebrate the first decade! Of course in a VERY special way. A 28 track 2CD compilation sold to the price of a standard CD, 28 tracks, ALL exclusive or previously unreleased from all the artists as well as the brand new signing Agent Side Grinder.

And added as an extra bonus is a NEVER released track from Swedish EBM legends Scapa Flow who will make their first show in 19(!) years at the Progress Productions 10 years festival 22 November in Gothenburg.

Progress Productions proves with this amazing compilation why they have the earned the status of QUALITY! A 2CD sold at the price of a normal standard CD!


2012-06-16
Release of new material on Dödsdans Rekords
DDR001 Dögrävar Disko – 3xcassette box out end of june.
It feels really retro to have a new release out on cassette in 2012.
More than 70 swedish bands will be present on this collector item. Only 150 copies to be made.
Children Within contribution will be previously unreleased song, "Evolution comes" produced in 1999 as a release candidate for the album "Freedom of choice".

Here is the list of all bands participating:

Mononot
alliance
dom dummaste
fé
art style
cold connection
melody lane
... wobbler
art fact
asfalt
Djurkliniken

candide
bonjour tristesse
mordor(de!funct)
wolf dragonard
corteche
uzi street
Njurmännen
sista mannen på jorden
ponyboy
moss garten
tragic comedy

Batallion
Arachnophobias
ghost of stalingrad
tredje mannen
electro act
hetan
funkenstört nach
enter
strasse
royalty
children within
sidewalk cindy
monument

blip blop
köln81
angaudlinn
leerlaufen
bricks of clay
rum101
ståltråd
norator
poetica grotesque
taunitzer see
queer

Yvonne
voister litz
lefleur
dead eyes open
filmbulvinter
da prinzipals
eddie crabbe
etage neun
frak
foundation
:krakow:

humanbait
kinder aus asbest
noble process
no sleep by the machine
pa tronic
vildsvanen
rymdman
landmark 4:11
mobile homes
schmaalhans weltraum
plastic planet
#366:a life lived
agent side grinder


2011-09-30
New remix of "They are here now" soon to be released for download.
The last couple of days I have polished on a beat version of They are here now. Only minor changes before it can be released.


2011-09-23
Old flashback - Depeche Mode reviews Collective Minds single on Swedish National TV, Musikbyrån
Look at video here
. Depeche Mode themselves thought they were distinctive. ;-)
This was a great moment, to see childhood idols listen to our music on a national TV-show. Pulse was at least 250 BPM.
2011-09-14
Spotlight - "New" single out now
2011-07-04
Chldren Within - now available on Iphone
2011-06-27
New song released for download
As you probably noticed, there has been a new song released for download. Please feel free to make comments in the guestbook as a counter action for downloading. The song is written/composed in 2011 over the last 6 months. Download
They are here now
2011-06-26
Cool You Tube video
A band called Dead Zombie has made a cover of Children Within song The Obvious Truth. Check it out here:
You Tube
2008-05-18
Any interest for new songs ?
Don´t know if anyone listens to Children Within anymore, but there are still plans to release a bunch of unreleased songs on the website for download. The guestbook has been reactivated, so feel free to leave a message. :-)


2004-09-01
Live show at Statt Tranås, 11th of september
A liveshow will be performed at Statt, Tranås the 11th of september. See you there !


2004-05-27
Michigan remix by Children Within
In the last days a lot of work has been in progress in studio Kindergarten. A remix for the upcoming US-release of the Michigan 7-track single Red Dawn has been produced. The remix will be called "Red Dawn - sunrise in Malta" and the single is to be released in the beginning of June 2004.


2004-03-03
Live performance at Bengans, Gothenburg 6th of march.
Children Within will celebrate the release of the new album by playing live at the record store Bengans at 13.30, Saturday the 6th of march. Take the opportunity to buy the new CD and get it signed at the same time. Hope to see you there.


2004-03-03
Your opinion counts
2004-02-27
Freedom of choice finally released.
27/2-2004 the new album [freedom of choice] was released.
For a complete track listing, view
[freedom of choice]
2004-02-05
Official release date of new album.
27/2-2004 the new album [freedom of choice] will be released.
For a complete track listing, view
[freedom of choice]
2003-04-12
Live-pictures from PRE-SAMA
2003-02-20
Children Within at PRE:SAMA
Friday 4th of April, 22.00-05.00
PRE:SAMA - Romonight
Submission: 70 SEK
Trädgårn - Göteborg
Read more »
Romo-night
Trädgårn
2003-01-21
New CD-compilation released
October and Energy Rekords - Showcase. For promotional use.
Read more about it in the discography section.
2003-01-21
Freedom of choice, ready to be mastered
The new album will be mastered at Polar Studios at
www.polarstudios.se
on Friday the 24th of January 2003.
2003-01-08
"Freedom of choice" delivered to Energy Rekords
The upcoming album was delivered to Energy Rekords today. It will then be mastered, and released during end of february. More information will be presented when the official release date is set.


2002-10-06
Live-pictures from the show at Kolingsborg
Thanks to everyone being at the show. We hope you enjoyed the liveset as much as we did.
Pictures from the show
2002-10-04
Live performance in Stockholm 4th of october 2002
On Friday the 4th, at 22-03, Kolingsborg, gula gången, t-bana Slussen in Stockholm, Children Within will enter the stage once again, performing some old songs as well as songs from the upcoming album 'Freedom of choice'. Read more at
www.hairspray.nu
2000-01-16
Congratulations to fatherhood !
The rest of Children Within would like to congratulate Stefan, becoming a father in the weekend.


1999-12-24
CW wish you a Merry Christmas
We thank everyone of our fans that has been with us for the last year. It was a long time ago something new came out on the market, but during the year CW has been working on several projects, making remixes for other bands as well as composing new songs. A new album is on its way...


1999-11-07
Discography updated
Two more CDs added.


1999-10-04
Remix for American band Iris finished
During the weekend a remix for the band Iris was finished. The song "Annie would I lie to you" will be released on their upcoming single.

The remix is called Children Within, Bunker version, and was produced and recorded at Studio Kindergarten.


1999-08-25
New CD-compilation released
A new compilation 2CD, "World of synthpop" has been released on the German label Zoomshot. It includes Efemeris (club the seal version). Other bands on the compilation are, Wolfsheim, Statemachine, And One, Forbidden Colours, S.P.O.C.K, Second Decay, Kinetic Shape, KieTheVez, Page, Saft amongst others.